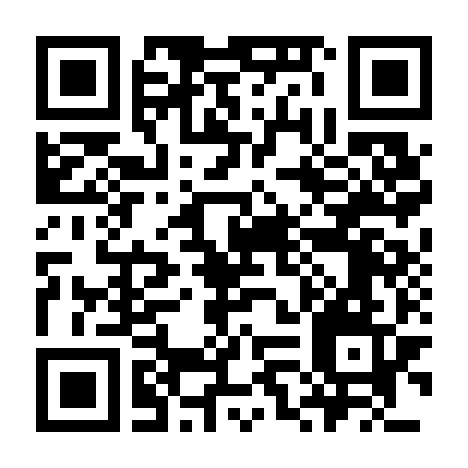 USA: Oregon Senator announces the introduction of the Protecting Americans' Data From Foreign Surveillance Act of 2023 in Congress
words 1.1K read in 5 minutes, 41 Seconds
Oregon, June 14, 2023 - United States Senator for Oregon, Ron Wyden, announced the introduction of Senate Bill S. 1974, the Protecting Americans' Data From Foreign Surveillance Act of 2023 (S. 1974), to the United States Congress on the same date. Additionally, Senator Wyden announced the introduction of H.R.
Representatives Davidson, Eshoo introduce Protecting Americans' Data from Foreign Surveillance Act - June 14, 2023 - Wyden, Lummis, Whitehouse, Hagerty, Heinrich, and Rubio introduce Bipartisan Senate Companion Bill to protect Americans' data from hostile foreign nations
Washington, D.C. - Representatives Warren Davidson (R-OH) and Anna Eshoo (D-CA) today introduced legislation to protect Americans' data from being exploited by hostile foreign nations and impose severe criminal and civil penalties to prevent foreign-owned companies like TikTok from accessing U.S. data from abroad. The Protecting Americans' Data from Foreign Surveillance Act of 2023 was also introduced today in the Senate by Senator Ron Wyden and Senator Cynthia Lummis, along with co-sponsors Senator Sheldon Whitehouse, Senator Bill Hagerty, Senator Martin Heinrich, and Senator Marco Rubio.
"Freedom surrendered is rarely regained. This bipartisan legislation represents progress in the effort to protect privacy by banning the export of sensitive personal data. Our data has been sold, hacked, stolen, and exploited by foreign entities - Congress is responding," said Representative Warren Davidson.
"There are currently no laws preventing foreign companies from acquiring and sharing vast amounts of Americans' personal data," said Representative Eshoo. "Our national security is at risk, and the bipartisan Protecting Americans' Data from Foreign Surveillance Act will prevent the export of large amounts of Americans' personal information to enemy nations and preserve Americans' right to privacy."
"Huge amounts of sensitive information about Americans - everything from where we go, to what we buy, to the healthcare services we receive - are up for sale to buyers in China, Russia, and just about anyone with a credit card," said Wyden. "Our bipartisan law would shut off the spigot of data flowing to hostile nations, prevent TikTok from sending Americans' personal information to China, and allow nations with strong privacy protections to strengthen their relationships."
"The privacy and security of our data are fundamental to the freedoms we hold dear. If foreign adversaries can access our data, they can control it. We need to ensure that the data that people in Wyoming put online isn't available to nations that threaten our security. With this bipartisan legislation, we will ensure that companies like TikTok aren't sending your personal data to those adversaries," said Senator Lummis.
"Data brokers that distribute Americans' personal information to companies in foreign nations can represent not only a privacy violation but also a serious threat to national security," said Senator Whitehouse. "We need sensible rules to prevent our personal data from ending up in the wrong hands."
"The ability for foreign companies to legally obtain sensitive personal information of Americans undermines national security and violates personal privacy," said Senator Hagerty. "I am pleased to collaborate with my colleagues to protect Americans' personal data from being exploited by our adversaries."
"We don't export advanced technologies or weapon systems to our adversaries for a good reason. We shouldn't allow data brokers to export Americans' personal data either," said Senator Heinrich. "This bill would protect health records, geographic locations, web browsing activity, and other information of Americans from adversaries who could use them for malicious purposes. Data is increasingly the new gold, and we must treat it accordingly."
"It is common sense to prevent our adversaries from obtaining highly sensitive personal information of millions of Americans. We cannot trust private companies to protect Americans' personal data, especially considering how many of them do business in China. Our bill would address this massive threat to national security and protect Americans' privacy," said Senator Rubio.
In April 2021, Director of National Intelligence Avril Haines warned about the threat posed by unregulated commercial sales of data: "There's concern that commercially acquired information by foreign adversaries, and I am absolutely committed to doing everything possible to reduce that possibility."
The Protecting Americans' Data From Foreign Surveillance Act of 2023 updates the previously introduced bill to include new protections against foreign-owned companies accessing U.S. data from abroad, such as TikTok, or sending data to hostile foreign nations. This bill:
Directs the Secretary of Commerce, in consultation with other key agencies, to identify categories of personal data that, if exported, could harm U.S. national security.
Directs the Secretary of Commerce to compile a list of low-risk countries where data can be shared without restrictions, a list of high-risk countries where exports of sensitive data will be blocked, and establish a licensing system for data exports to nations that are not on either list. The risk status of countries will be determined based on:

The adequacy and enforcement of the country's privacy and export control laws;
The circumstances under which the foreign government can coerce, compel, or pay a person in that country to disclose personal data;
Whether that foreign government has engaged in hostile foreign intelligence operations against the United States.

In addition to regulating bulk exports, the bill also regulates all exports of personal data by data brokers and companies like TikTok directly to restricted foreign governments, to parent companies in restricted foreign countries, and to persons designated on the Entity List of the Bureau of Industry and Security.
Exempts from the new export rules data encrypted with NIST-approved technology.
Ensures that export rules do not apply to journalism and other speech protected by the First Amendment.
Applies export control penalties to senior executives who knew or should have known that employees under their direction were unlawfully exporting Americans' personal data.
The bill has been supported by the Electronic Privacy Information Center, the R Street Institute, and experts on the sale and exploitation of Americans' data, including Justin Sherman, Senior Fellow and Research Lead for Data Trading, and David Hoffman, Professor of Cybersecurity Policy at Duke University Sanford School of Public Policy.
Technical Glossary:
Protecting Americans' Data From Foreign Surveillance Act of 2023: 2023 legislation to protect Americans' data from foreign surveillance.
Senate Bill: Bill introduced in the Senate.
Congress: United States Congress.
Representatives: Representatives of the United States.
Data brokers: Companies that buy and sell personal data.
TikTok: Chinese-origin social media platform.
Secretary of Commerce: Head of the U.S. Department of Commerce.
National security: Protection of the country's interests and security.
Privacy: Right to personal information privacy.
Export: Sending goods or data to a foreign country.
Entity List: A list maintained by the Bureau of Industry and Security that lists foreign companies, individuals, and entities subject to trade restrictions or bans with the United States.
#Privacy #DataProtection #Cybersecurity #NationalSecurity #ForeignSurveillance #Legislation #DataPrivacy #DataSecurity #USCongress #ProtectingAmericansData #DigitalPrivacy #OnlinePrivacy #DataBrokers #TikTok #DataExport #SurveillanceThreats #InformationSecurity #PersonalData #PrivacyRights #BipartisanLegislation #TechNews #DataPrivacyLaws #OnlineSecurity