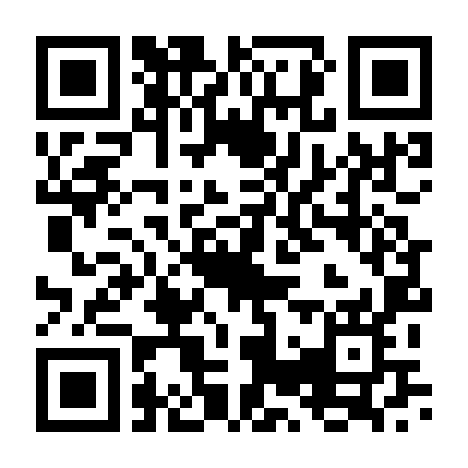 Scientology Volunteer Ministers «role models» – MCLM Chief of Staff
Representatives of Mogale City were among those who attended a memorable award ceremony for Scientology Volunteer Ministers in Midrand.
word 496 read time 2 minutes, 28 Seconds
Over 270 #Scientology Volunteer Ministers (SVM) were honoured during an award ceremony at the Castle Kyalami in Midrand recently.
Public Affairs Director of the organisation Sandile Hlayisi said in a statement, "For the past two years, SVM have dedicated countless hours on the frontlines of the pandemic to assist the most vulnerable, the government, private sector and others, all for free in the name of bringing relief in times of need".
Close to 300 members volunteered their time and helped to sanitize spaces while protecting millions across the country.
Attending the memorable award ceremony were high-ranking Gauteng provincial government officials including the MECs for Health, and of Education; representatives of Gauteng Departments of Social Development, and of Justice; South African Local Government Association (SALGA); National Disaster Management; Chiefs of the Joburg, Ekurhuleni and Tshwane Metro Police and Emergency Services, representatives of Mogale City, and many Gauteng Police officers.
All the speakers were very laudatory about the Volunteer Ministers, truly appreciating the work they have done for their department and/ or city, with one saying, "We can't possibly figure out where we would have been without you. It is just indescribable. We have never seen anything like that before."
Chief of Staff of the Mogale City Local Municipality, William Molotsi adressing the crowd of volunteers. Photo submitted.
William Molotsi, Chief of Staff for the Mogale City Local Municipality said, "You were the first people to come to Mogale City and you volunteered your services to the entire municipality! So for us today it is just to say thank you!
We want to continue our journey with you! For us this is a friendship that we want to expand. If I take any lessons back to my team today, I will talk about selflessness. I will say to them that I have witnessed this today and I want them to do the same! You are my role models!"
Two Scientology Volunteer Ministers members who have been part of the team since the country was forced into lockdown and who gave more than 2 000 hours of their time to serve others were especially acknowledged by the Gauteng MEC of Health, Dr Nomathemba Mokgethi, and the Gauteng MEC of Education, Panyaza Lesufi, for their exceptional contribution.
Hlayisi who also received the award on behalf of the church said, "It is an honour for us and all our volunteers to help. We have learned a lot over the past two years. As our founder, L Ron Hubbard wrote about executives, 'The main privilege is to serve'. We very much believe in this."
Each of the other volunteers in attendance had given a minimum of 100 hours, some contributing over 1 000 and 2 000 hours.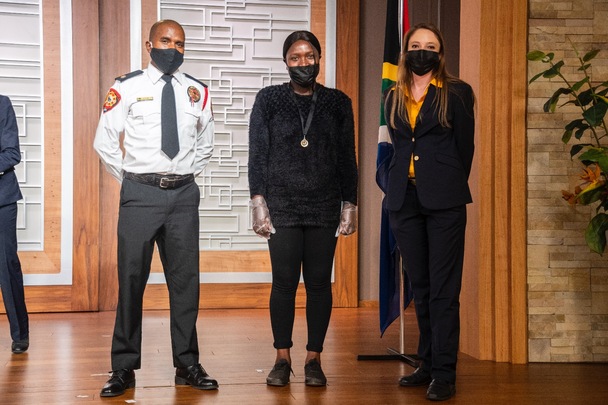 One of the volunteers receiving a medal for her contribution to mitigating the spread of Covid-19 across the country. Photo submitted.
source: www.krugersdorpnews.co.za